private coaching
in-studio or remote training with Coach Ericka
The best thing about private coaching? That's right... It's all about you.
Your time is valuable, so is your training.
More than just classes, Coach Ericka offers private coaching sessions, providing you the beneficial value of a customized training program designed to help you reach your personal fitness goals and exceed them.

Where to start? Let's discuss over a FREE consultation – no pressure, just convo. During your consultation, we will dial in your objectives and get you started on a positive, progressive path. Private coaching will lock in your strength training skills and technique, arming you with functional tools to improve your body awareness and movement in your daily activities and other fitness modalities. These Individual training sessions cover essential mobility and stability drills, in addition to corrective exercise strategies appropriate to your abilities.

You are guaranteed a great workout, plus the added perks of one-on-one learning specific to your individual needs. Coach Ericka offers plenty of valuable and convenient options to fit your schedule and budget – worth your time and investment every single session. Get in touch today!
TIME TO STEP UP YOUR GAME…
BENEFITS OF PRIVATE COACHING
FASTER and BETTER results.

Accountability PLUS encouraging guidance. Someone to light your fitness fire!

Injury REDUCTION and PREVENTION.

Muscle and movement EDUCATION. Do you know what you're using, how you're using it and WHY?

GUARANTEED reinforcement of YOUR SET GOALS with a COMMITTED and CONSISTENT training plan.

FAT LOSS • MUSCULAR ENDURANCE • INCREASED STRENGTH / MOBILITY / STABILITY / FLEXIBILITY. Hell yeah!!
Coaching specializations
Strength + Endurance Training – Marathoners + Triathletes + Runners of all levels

Senior Strength Training

Prenatal & Postnatal Strength Training

Post–surgery and/or Injury Recovery Strength Training

Kettlebell + Barbell + Bodyweight Resistance Training

Mobility + Stability + Release Strategies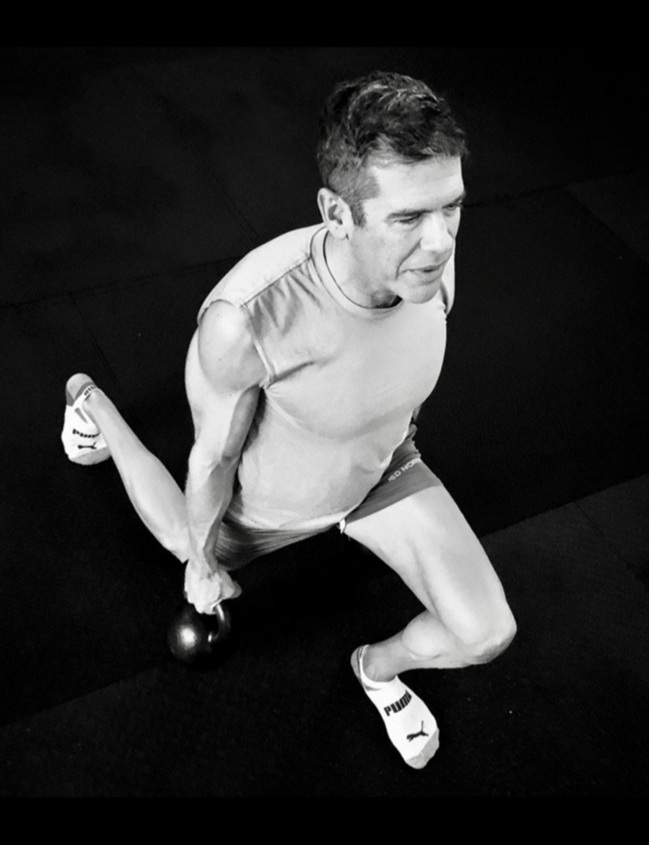 As a two time Kona Ironman qualifier I have ambitious athletic goals and as a physician I am very discerning in my choice of trainers. Ericka came highly recommended, and my first hand observations of her working with clients confirmed to me that we would make a good fit. I have not been disappointed. She comes prepared to each of our sessions with a carefully crafted menu of exercises to work through, each building upon the previous within that day's workout, and building in a more holistic fashion from week to week. The progression is well thought out and designed to target my weaknesses while improving not just my strength, but also my flexibility and posture, all while avoiding injury. I highly appreciate her attention to detail in getting me to execute each move in a technically precise fashion, and her demonstrations of the movements leave me with a profound respect for the degree to which she has honed her craft. Working with Ericka has made me a stronger and more resilient athlete and under her tutelage and support I am left with a sense that my best is yet to come. What more can you ask for? – Jeff W.
make yourself a priority…
REMOTE private coaching SESSIONS
$45 per session
Who is Remote Private Coaching ideal for? YOU.
Do you have an at–home gym or kettlebells/equipment access at your apartment complex or office workout facility?

Do you travel frequently for work or pleasure and want to keep your training in the mix?

Do you you need flexibility during the day without the traffic and hustle to the EDK Studio?

Do you have a mobile device or laptop computer for video conferencing?

Do you desire the training attention and programming that is MOST convenient for YOU?
If you answered YES to any of these questions, contact Coach Ericka to discuss Remote Private Coaching. She will provide suitable recommendations on weights and brands for at–home equipment (if necessary for purchase) and develop a customized program tailored appropriately for your skill level. Expect thorough coaching no different than if you were in the EDK Studio!
CONTACT COACH ERICKA TO SET UP YOUR TRAINING HERE
Ericka's focus on coaching proper form for each kettlebell exercise coupled with her passion and commitment to help others succeed is exactly what I needed. Private sessions have been invaluable for me. I previously suffered a sports-related injury that over time – due to my body compensating for the injury – lead to other injuries. Ericka's training sessions have not only helped me get stronger, but her attention to technique and corrective strategies eliminated the ways I had been compensating. I have truly enjoyed training with Ericka and I have never felt better as a result of it! – Deb N.

investment
NOw is the time – you will thank yourself later.
TOP OPTION!
2 sessions per week
$400 per month – monthly auto-payment
Two dedicated days/times per week – designated just for you!
Remote and/or studio sessions
IDEAL FOR OPTIMAL RESULTS

Functional Movement Assessment (FMS)
Goal Strategies & Customized Program
Kettlebell and/or Barbell Foundation Skills + Technique
Corrective & Refinement Workouts
Nutrition Guidance and Planning
Practice Plan & Movement Improvement Strategies (between sessions)
50 MINUTE Sessions
3 Month Commitment Agreement
10 session Private Pack
$849
Best package in combination with EDK classes
Functional Movement Assessment (FMS)
Goal Strategies & Customized Program
Kettlebell and/or Barbell Foundation Skills + Technique
Corrective & Refinement Training
50 MINUTE Sessions
3 month expiration
5 Session Private Pack
$499
Best package for learning and/or advanced technique
Kettlebell and/or Barbell Skills
Corrective & Refinement Training
50 MINUTE Sessions
5 Month Expiration
single Private Session
$125
Basic Assessment
Specific Kettlebell or Barbell Skills + Technique
Corrective & Refinement Workout
1 HOUR Session
1 Month Expiration
semi-private Training
Buddy up!
$60 (each) for TWO
$50 (each) for THREE
45 Minute Sessions • Includes Kettlebell and/or Barbell Coaching

CONTACT EDK FOR MORE DETAILS HERE
Content © 2019 EDK Training LLC • Ericka Darst